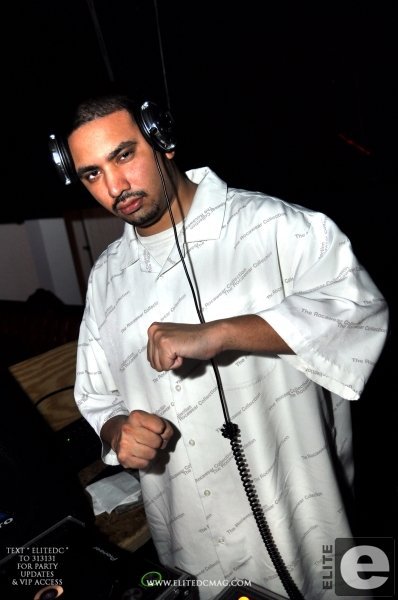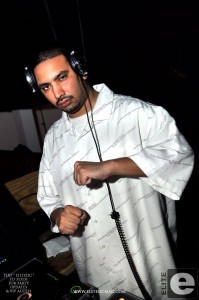 DJ GIFTED SoN is well known for being one of the hottest club/mixtape/radio DJs in the Washington, DC area and on the East Coast.  He has been DJing since 1997 and has performed at many notable venues.  Currently, he can been seen regularly DJing at some of the top nightclubs throughout the Washington, DC area.  He is also one of the East Coast's most downloaded mixtape DJs and has produced well over 100+ mixtape compilations.  He is a featured mixer for WMMJ, Majic 102.3 in Washington, DC and also on 92.1 HITS FM in Greencastle, PA.
NIGHTCLUB SCENE
Originally from Hagerstown, MD, Gifted began his career spinning at various night clubs in his hometown four-state area such as Barracudas (MD), The Tunnel (WV), Tego Bay (WV), and Extremes (PA).  His mixing skills in the club were greatly noticed and he quickly became part of the DC nightclub scene.
In 2006, Gifted moved to Washington, DC and began to DJ at top nightclubs such as H2O, Platinum, and VIP.  To set him aside from the rest of the DJs, Gifted would frequently pass out hundreds of copies of his mixtapes to the crowd to develop a huge following.  Some of Gifted's past notable venues that he has performed at in DC include Echo Stage, Bliss Lounge, Lux Lounge, Ibiza, Love, Stadium, Eden, Bar 7, Look Supper Club, and many more (see below).  He has also had the opportunity to open and even DJ live sets for several major artists such as Young Jeezy, T.I., Puff Diddy, Kanye West, Common, Meek Mill, Elephant Man, Jadakiss, Lloyd Banks, John Legend, Chief Keef, Swizz Beatz, Mr Cheeks, Freeway, and many more.
MIXTAPE GAME
Gifted is also well known for his mixtape releases.  Since 1998, he has produced well over 100 various mix compilations featuring the latest music in Hip-hop, R&B, Down-South, Top 40, EDM, Dub Step, Twerk, Old School, Reggae, Go-Go, & B-more Club.  His most popular mixtape series is "The Best of of the Year", where Gifted takes songs that were released in the current year and mixes them together to produce a double CD compilation.  His "Best Of 2014 Double CD" Mixtape is his most downloaded mixtape ever, where he received over 70,000+ downloads.
RADIO CAREER
Gifted's radio career began in 1997 at Franklin & Marshall College in Lancaster, PA.  He hosted his own weekly college radio show on WFNM 89.1 FM for two years.  In the Fall of 1999, Gifted transferred to the University of Maryland, College Park and graduated with a B.A. in Economics in 2002 earning academic honors.  After graduating from college, Gifted returned to Hagerstown, MD to work with WDLD Wild 96.7 FM as a Production Assistant and produced well over 300+ commercials.  In 2005, Gifted worked as a Mixshow Mixer for 89.7 FM WSHC (Shepherd Univ. Radio) and participated in weekly college radio show heard locally and online.  In 2011, Gifted began to work closely with EZ Street and served as a board operator for the "EZ Street Show" on 93.9 WKYS and "Trending With EZ" Show on WOL-AM 1450 both in Washington, DC.
In August of 2012, Gifted fully joined the Radio One Inc. family and became a mixer for WMMJ Majic 102.3 in Washington DC.  He is the featured mixshow mixer for the Old School #TrafficJamReliefMixx that airs every Monday thru Friday at 5PM EST on the "Good Afternoon Show" hosted by Adimu.  During the #TrafficJamReliefMixx set, Gifted plays the best classic Urban Adult Contemporary hits from the 80s, 90s, & up.  The show has an average of 400,000+ listeners.
In September of 2014, Gifted joined the Beat Committee Team on Now 92.1 in Greencastle, PA.  He is a featured mixer of the Pregame Show that airs every Saturday at 8PM EST and can be heard once a month.  The Pregame Mixshow features the latest Top 40 hits.
THE FUTURE
DJ GIFTED SoN's major goal is to continue what he has always been doing.  He loves music and loves to entertain the people.  He is one of the top DJs in the Washington, DC area.  He is heard on a daily basis by hundreds of thousands of people on the radio, performs at the hottest clubs, and is one of the most downloaded DJs on the East Coast.
in 2015, Gifted plans to continue to expand further, by DJing in other major markets across the USA such as places like Las Vegas, Los Angeles, New York, and Miami.  He also will be producing several new mixtape series focusing on various genres of music.  He is a true icon of music entertainment.
#TeamNext #TheRulingClass #DaBeatCommittee #Coast2CoastDJs #RadioOne #igetgifted #MixtapeGreatness #MixtapeHistory #LegendsOfTGS
CONTACT
To learn more about DJ GIFTED SoN or to download his latest mixtapes, please visit his websites:
www.djgiftedson.com or www.igetgifted.com.
SOCIAL MEDIA
You can follow him on these social sites below:
Twitter: @DJGIFTEDSoN or www.twitter.com/djgiftedson
Instagram: @DJGIFTEDSoN or www.instagram.com/djgiftedson
Facebook: @GIFTED SoN or www.facebook.com/djgiftedson
STREAM
You can stream his past mixes on the following sites:
https://soundcloud.com/djgiftedson
https://www.spinrilla.com/artists/djgiftedson
http://www.datpiff.com/profile/djgiftedson
http://djgiftedson.podomatic.com/
http://www.mixcloud.com/djgiftedson/